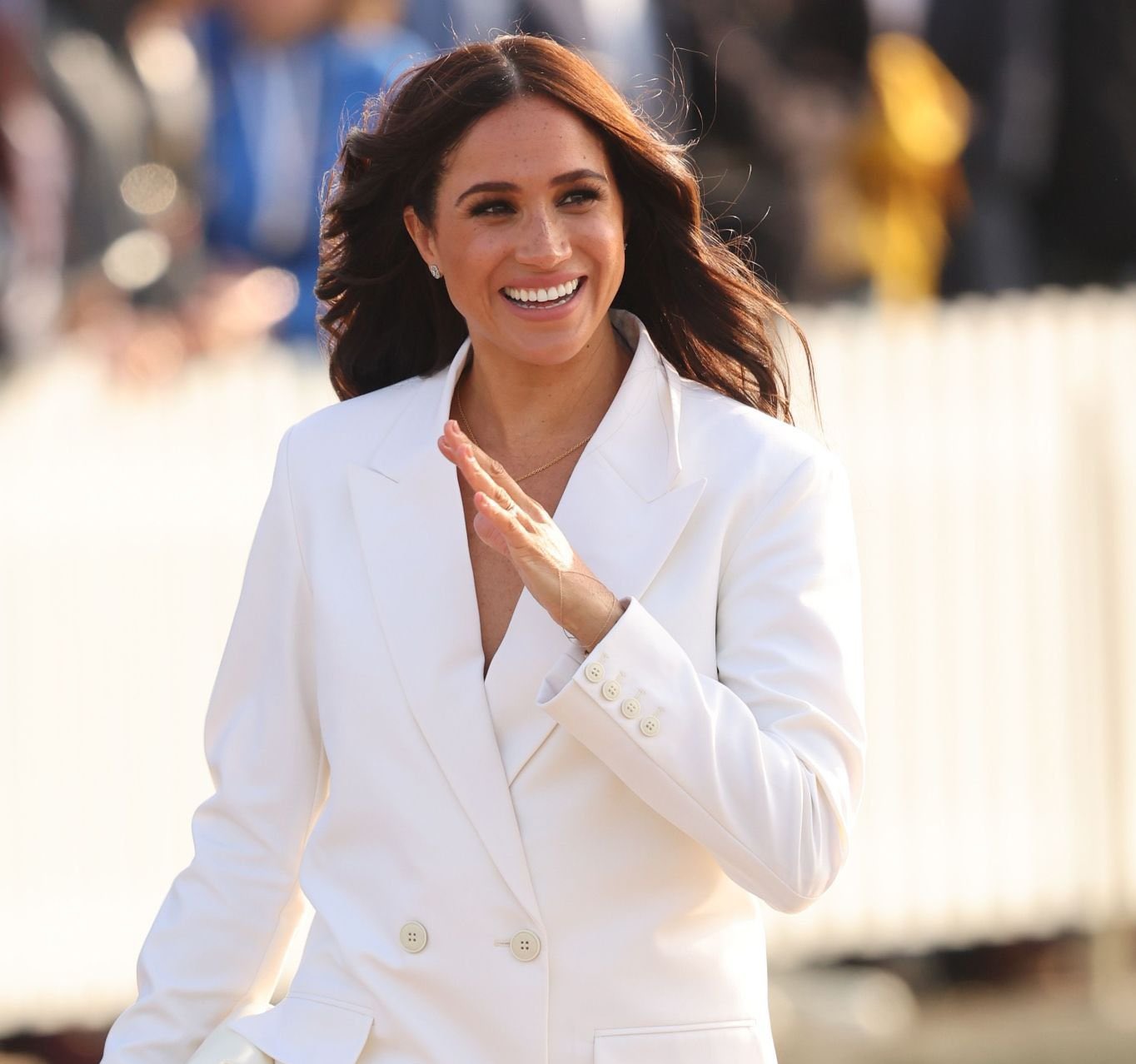 Queen of Kindness! Meghan Markle, The Duchess of Sussex handed over her coat to the mom carrying a new born baby to help keep the baby warm due to sudden change of temperature.
Meghan Markle, The Duchess of Sussex and Prince Harry, The Duke of Sussex were in Netherlands for the Invictus Games.
The Duke and Duchess of Sussex made their first appearance at a welcoming reception for teams as well as their family and friends in The Hague where Meghan Markle, The Duchess of Sussex sported an all white outfit.
Their first appearance was with some of Team Netherlands athletes and some members of their family .
Among them was a mom who thanks to the kindness of our Duchess, wrapped her baby in Meghan's coat due to change of whether.
As per reports and evidence of some of photographs , Harry and Meghan met members of Ukraine's team, who gifted Prince Harry with a calendar from the organization,' Come Back Alive',Launched in 2014.
The evening of that day, The Duke and Duchess of Sussex also attended a second reception for dignitaries hosted by the City of The Hague and Dutch Ministry of Defence.
In other news,
According to their spokesperson,on their way to the Invictus Games,Prince Harry and His wife ,Meghan made a stop in the U.K. to visit Harry's grandmother Queen Elizabeth II .
The Games were originally scheduled for 2020 but due to the COVID-19 pandemic were delayed untill April 16, 2022.