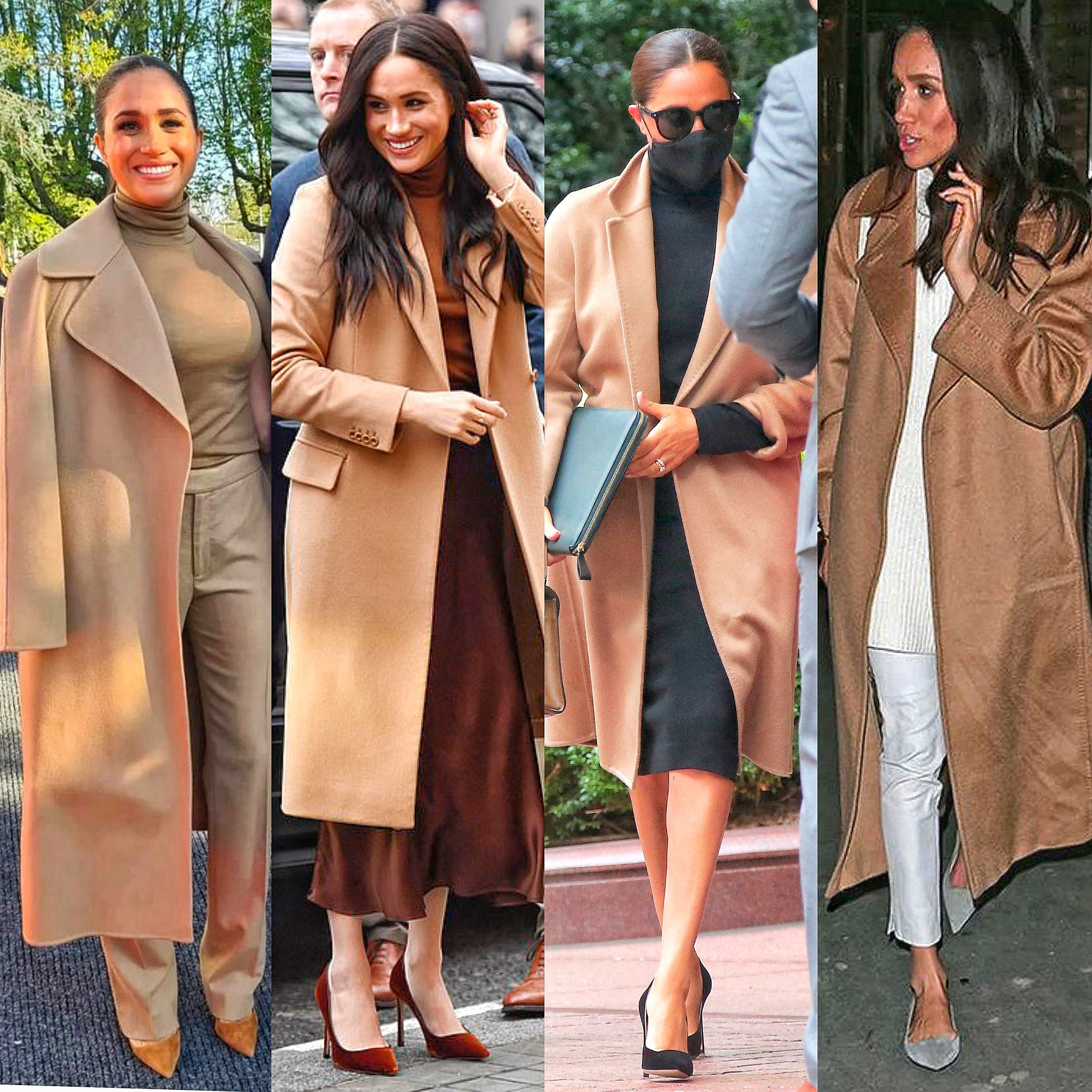 How Princess Meghan Markle, The Duchess of Sussex proved that Monochrome co-ord pieces are the simplest style solution.
The Duchess of Sussex has maintained her standing as fashion's It-girl. Her clean aesthetic is the eptome of this generation's modern woman. Never overdone. She is the woman who represents us, the girl we want in our girlfriend's circle. The Duchess of Sussex, has demonstrated perfectly that less is more . Right from her first episode of Suits, Her stylistic choices span a wide variety of styles themes. We can't ignore her masterclass single tone pieces. From fiery-lether skirts and blouses that offer distict angles to the nostalgic allusion to suits era diva, Rachel Zane,The Duchess has mastered the art of making the monochrome trendy as you can see in the case of her sister in law following in her footsteps . Meghan did not only make it look easier, she made it seem classy. If you think monochronic are risky and boring,you might want to change your mind after checking these Meghan's repository in respect to monochromic ensemble. Let have a look at her best and notable monochromic ensembles;
At young world summit where she delivered the key note speech 2022
Meghan looked sophisticated in a bold all-red outfit from Another -Tommoroww— wearing their 'Bow Blouse' top in fire red, and their 'Classic Trouser' in the same color. She paired her stylish ensemble with matching red Aquazurra heels, simple gold jewelry, and wore her hair in a ponytail.
Meghan made an appearance at Harlem elementary school,New York City in 2021 .
The Duchess wore a relaxed burgundy suit, complete with a pair of burgundy stiletto pumps, making for a perfectly autumnal ensemble. She looked good and this color agrees with her. I love this look the Most.

During her visit to London's Canada House in 2020.
Meghan opened the new year to a head-to-toe brown look that left fashion critics re-think what it means to wear monochrome today. Unlike where normal monochrome outfit is combination of multiple pieces of the same color and texture, Meghan's take is always unique in that she mixes varying shades of the same color. In this case she mixed different shades of blown. From camel to milk chocolate, in a number of different fabrics, from velvet to satin, creating a neutral getup with a fashionable twist.
During her visit to a community kitchen in London on Nov. 21, 2018.
Meghan matched a red Club Monaco dress with a dark red velvet collar and a maroon Club Monaco coat. Sophisticated indeed!
During International Women's Day 2023
Meghan was wearing her Maison Valentino Garavani Roman Stud Flats and Rockstud sunglasses. Meghan wore the MaxMara 'Nerina' button-detailed crepe slim-leg pants


Picture courtesy of whatmeghanwore
We do hope that you will take the inspiration from The Duchess of Sussex and create your own Magic in the world of Monochromes