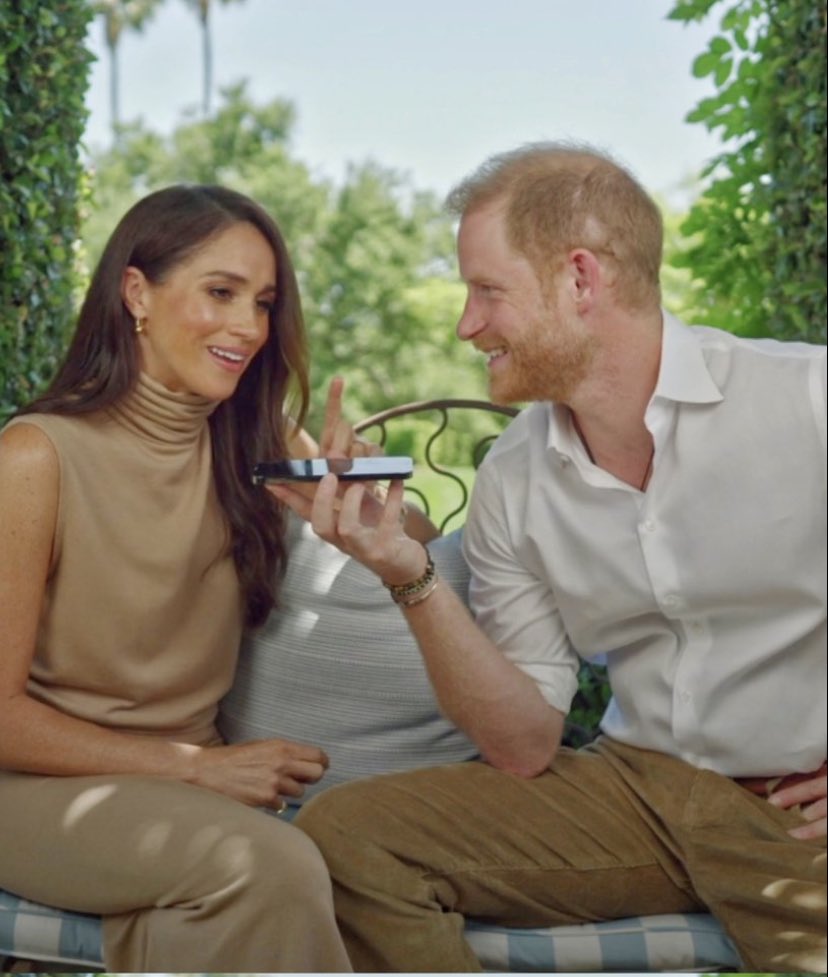 Prince Harry and Princess Meghan had a fun call with some youths as they presented the $2 Million Grants to youths For Responsible Tech. The most loved couple's foundation, Archewell, is a founding father of the Responsible Technology Youth Power Fund.
In a video released, the global couple had fun conversations with a few of the 26 grant winners.

The Foundation was formed earlier this year as Prince Harry and Princess Meghan announced that their foundation, Archewell, would be a founding member of the Responsible Technology Youth Power Fund, a philanthropic project bringing together an intergenerational cohort of leaders advocating for an inclusive, equitable, and accountable tech ecosystem. In a new video announcing the youth-led initiatives that will be joining the fund, the Duke and Duchess of Sussex explained their reasons behind for working to make the internet safer is for the sake of their children's, [Prince Archie Hrrison, 4 and Princess Lilibet Diana 2] future.


"Thank you for doing everything that you do. Our kids, especially, are grateful," prince Harry.

"They don't know it yet!" Meghan interjected with a giggle. "But they will." The lovely mom of two added.

Prince Archie, 4, and Princess Lilibet, 2, might be too young but Meghan and Harry have made sure that promoting internet safety is one of their main charitable endeavors .
Youth Power Fund is just but one of many endovours that they have launched since the insertion of Archewell foundation. In their first year alone,despite pandemic and lockdown, new country and starting everything from the ground , and other various challenges, Harry and Meghan managed to raise £13 million for their foundation . Given their challenges, am amazed to think what they would manage to do if they are given the resources that Prince Harry's relatives have, given despite of those resources they are nowhere near Harry and Meghan. In fact, they are in school of Harry and Meghan just like us . The problem is that they have to wait for the couple to do something so that they can copy and then their surrogate will be there giving them a fake pat in the back.They would do wonders .
Going back to Youth power fund 'event', [though it was through online and the most sustainable one], its incredible to note that some of the winners called, had no idea that they would speak with Prince Harry and Princess Meghan.

"It was a complete surprise. I had no idea I would be speaking with them," Emma Lembke, the cochair of internet safety advocacy organization Design It For Us, according to Vanity Fair. "The duke and the duchess, and all of their work, have been pivotal in moving so many social issues forward and bringing visibility to a lot of important areas, and specifically responsible tech."

Both Lembke and her fellow co-chair Zamaan Qureshi are both college students, but they already have years of experience in advocating for better policy and design when it comes to tech aimed at young people. In February, Lembke became one of the youngest people to ever testify in front of Congress on the subject of technology. According to VANITY FAIR

"It's felt like such a long journey, and it's just been so inspiring and exciting to see momentum pick up over the past few months," Lembke said. She added that the Youth Power Fund was a sign that stakeholders from across generations want to talk about how the internet can be better for its younger uses. "I think it will benefit society at large, and it will continue to build a digital ecosystem that will benefit us all."

Based on VANITY FAIR article published in respects to this, Qureshi emphasized that even though tech platforms weren't designed for young people to use, they've been using them for years and have a unique perspective on their benefits and harms. "We deserve a seat at the table," he said. "These are products that are made for us, that are built for our generation, but not with us in mind when it comes to crafting them."

Design It For Us was founded when Lembke and Qureshi realized that the expertise of the people who grew up on social platforms wasn't being taken seriously in the places where they were being designed and regulated. "Young people both benefit and can be harmed by unregulated online spaces," Lembke said. "We work to ask, critically: How can a young person navigate and use the online space in a way that will amplify their ability to connect, to express, and to explore themselves in the world around them?"

Receiving funding alongside Lembke, Qureshi, and Design It For Us, are 25 more organizations working on issues relevant to Gen Z's experience with technology, from responsibility in designing AI, protecting human rights, improving access to education, and using tech to address social and environmental challenges, among others. "The fund is bringing together a huge number of movers and shakers in the responsible tech youth power movement—and it really is a movement," Qureshi added. "These are young people who have a huge amount of ambition, and it's an honor to represent that cohort."

For more visit ARCHEWELL.COM
and quotes from the winners visit HARPERBAZAR.COM AND VANITYFAIR.COM