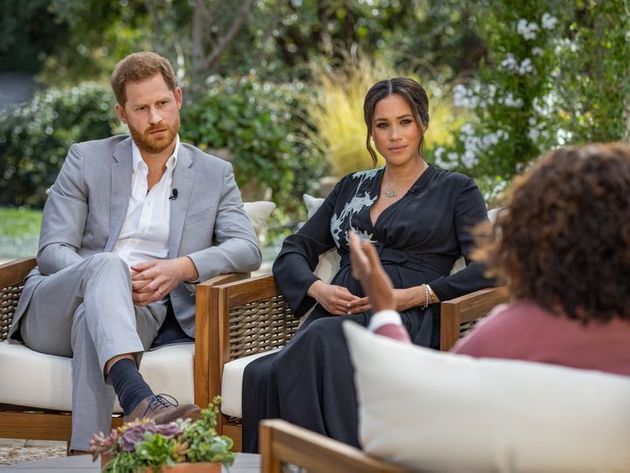 Oprah's Interview With Meghan Markle, Prince Harry Scores Emmy Nom
The Duke and Duchess of Sussex delivered revelation after revelation during the two-hour interview.
Prince Harry and Meghan Markle' interview with Oprah Winfrey is now a contender for a coveted Emmy Award.
"Oprah With Meghan and Harry: A CBS Primetime Special" scored an Emmy nomination in the Outstanding Hosted Nonfiction Series Or Special category on Tuesday.
The highly anticipated two-hour interview, which included concerns of racism and admissions of suicidal ideation, and drew eventual responses from Buckingham Palace and Prince Harry brother, delivered revelation after revelation during its original airing on March 7.
Those included in the nomination are producer and host Oprah Winfrey, Winfrey's Harpo Productions company, executive producers Tara Montgomery and Terry Wood, co-executive producers Brian Piotrowicz and Brad Pavone, and producer Lindsay Flader.
Tune into the 73rd Primetime Emmy Awards on Sept. 19 to see if the interview wins its category, and revisit some of the breakout moments from the powerful special below.
Revelations from Harry and Meghan's interview with Oprah:
Meghan says there were racist concerns over Archie's skin color ― before he was born.
The Duchess of Sussex said she contemplated suicide and was denied help.
The palace reportedly wouldn't "tell the truth" to protect the Sussexes.
Harry says he felt "trapped within the system" of the royal family.
Meghan says Kate Middleton made her cry, despite reports saying the opposite.
Harry heartbreakingly compared his wife's plight to that of his late mother, Princess Diana.