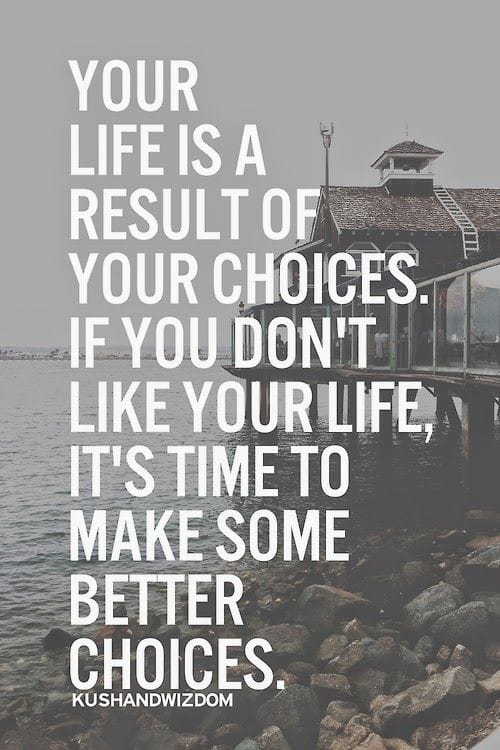 This is a new day. No more forever the victim. Try a different approach: forever the victor. Break that negative cycle.

You are not a victim. You're a victor. You wouldn't have opposition if there were not something amazing in your future. Keep a smile on your face. Keep a spring in your step. Stay positive. Stay hopeful. God is still on the throne.
You have to take the hand that you have been dealt and make the most of it.
Nothing that has happened to you has stopped your destiny. That person that did you wrong,walked away? It may have been painful but they did not ruin your life. They don't have that much power. If they could stop God's plan they would be bigger than God.
Don't let one bad break, one injustice,one difficult season cause you to be sour or have a chip on your shoulder. As long as you accept you are a victim you are going to be stuck.
Don't use your unfair situation as an excuse to feel sorry for yourself,to give up on life,to not Pursue on your dreams.
You are the generation that's going to set a new standards. You are the one that is going to see this shift in your thinking. You are not a slave, victim, limited and at a disadvantage.
No more forever victim.
Do your part and put on those new clothes so to speak. See yourself differently. Have a new perspective. You are not a victim of your past or a victim of what didn't work out. Instead, you are a Victor.
Some difficult situations are steps on the way to your destiny. That difficult situation is leading you to a new level. You won't understand it now but that is a necessary step to get you to the throne. You won't understand everything that happens along the way,there will be plenty of opportunities to be a victim,those are the test.
Will you keep the right attitude when it's not fair,you feel like being discouraged,why did this happen, don't ply that role,refuse to be a victim. It may have meant to be for your harm but at some point God is going to turn it into your advantage. It's going to catapult you where you cannot go on your own.