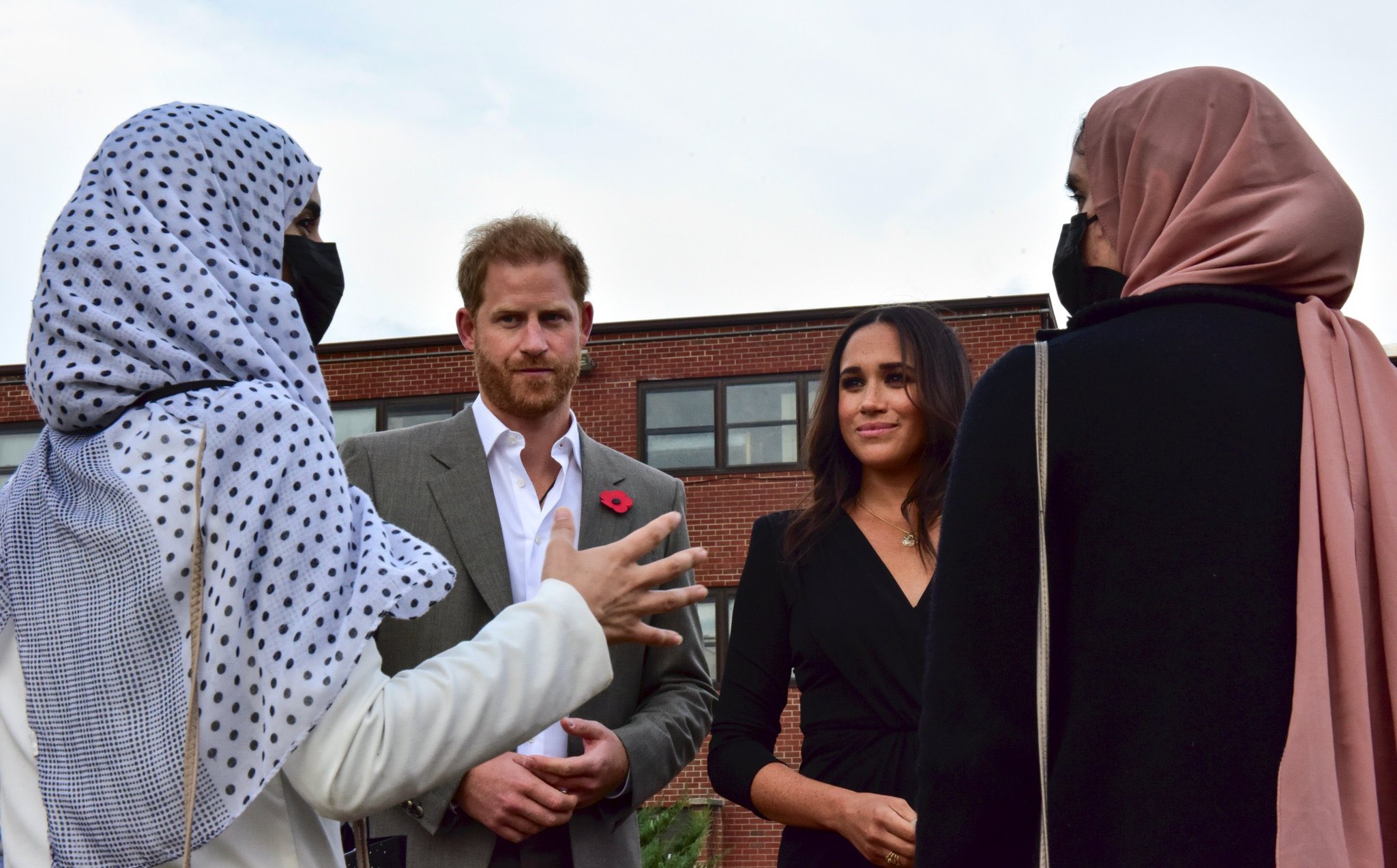 Speaking about the day, a spokesperson for the Duke and Duchess of Sussex said: "They asked staff about common terms in Dari, and left every interaction with children and adults alike saying 'Tashakur,' which means 'Thank you'."

The spokesperson added that the duke and duchess also led the class in a rendition of Head, Shoulders, Knees and Toes "which they shared was one of their son's favourites as well".

Archie, who is two, lives with his parents and baby sister, Lilibet, in California.


Task Force Liberty was initiated in August in line with the withdrawal of American troops from Afghanistan.


More than 1,200 service members are currently stationed at the base to provide support to Afghans and their families.

Refugees are given temporary housing, medical screening and education while permanent homes are made available.


The base is currently home to 10,000 Afghan refugees who are being supported by the Department of Defense.

During their visit, they stopped by a classroom full of children learning English.

The Duke and Duchess of Sussex helped the students practice with many children eager to impress Meghan and Harry with phrases like "Nice to meet you".

The couple led a rendition of Head Shoulders Knees and Toes, which they said was one of Archie's favourite songs .